Small Business Jobs Protection
During the time when Erik has had an important role in Government, we have seen a steady collapse of small businesses in our District, mainly driven by unaffordable commercial rents.  The kinds of businesses that have been forced to close have been LGTBQS that have given our District its unique style and sizzle — from the Oscar Wilde Memorial Bookstore on Christopher Street to Boots & Saddle on Christopher Street to Fedora's Restaurant on West 4th Street (one of the few sites to which our Stonewall family ran for safety). 
Entire grocery stores have closed down, like the A&P on 14th Street, leading to an invasion by high-priced grocery chains that are unaffordable for our working class neighbors.  The grocery stores that remain, like Gristedes, stopped accepting the WIC nutritional assistance program in 2017 to the horror of families headed by single women.
But one of the most tragic stories was the closing of Sugar Deli, a Hells Kitchen bodega, that had been a staple in the neighborhood for almost 30 years. During negotiations with the landlord, the rent increased from $4,000 to $60,000, and then bounced to $35,000. But even with $35,000 being the final offer, the Dominican owners still could not afford that rent. They closed within a month and were devastated. Although it was Marni Halasa who brought the situation to a reporters attention, which forced Corey Johnson via Erik to follow up — Erik told the bodega's owner that it's probably best that he NOT call landlord (whom he knew) because $40K "was a good deal for the space in Midtown." With friends like that, who needs enemies.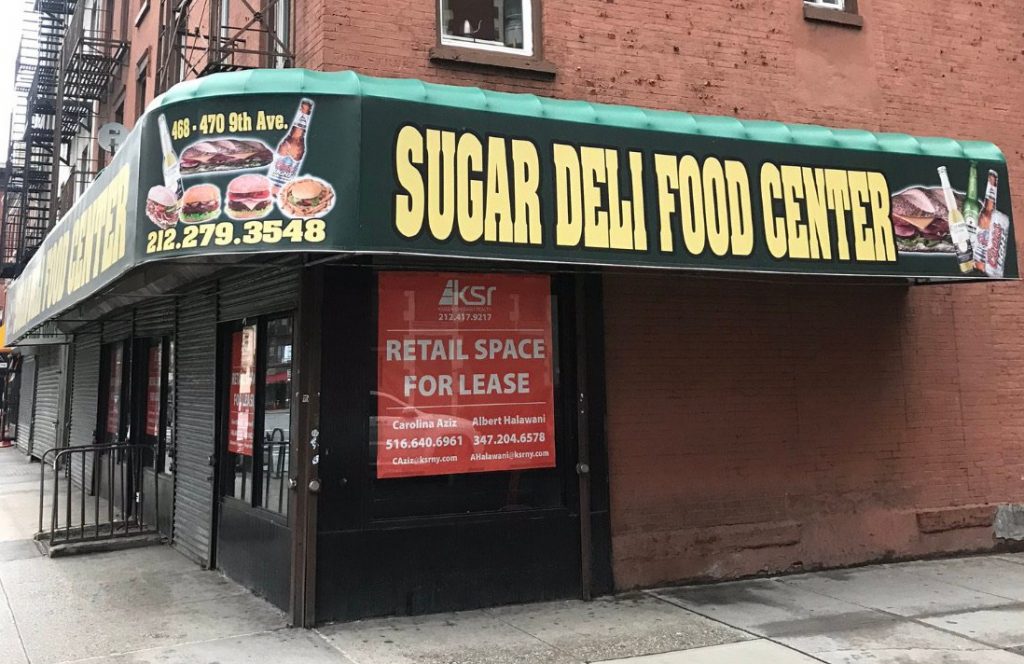 The closures of small business increasingly takes a toll on the jobs that our neighbors hold. Collectively, an estimated 520,000 jobs from small businesses have been lost in New York City due to the pandemic — that's about half of the estimated 1 million unemployed New Yorkers.
Marni Halasa has proposed a Coronavirus recovery plan that includes the provision of rent vouchers to individuals and small businesses, so that they can stay in their spaces until there has been a full economic recovery. Acceptance of the voucher would then be the new legal rent, which would then in fact, reset and correct market rents. In addition. the financial assistance to small businesses is conditioned on the rehiring of employees, and that would help people to get their jobs back once the economy is safe to reopen.
Connect With Marni
Cuomo, de Blasio, Johnson and Bottcher. More of the same is not what we need.